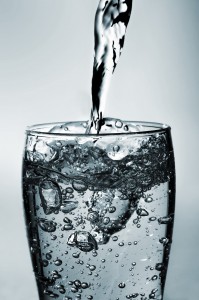 When it comes to your home's drinking water supply, homeowners must be vigilant against the dangers of certain contaminants that can cause long term health problems for themselves and their families. While the United States and other developed nations have improved the overall quality of drinking water over time, even the strictest federal guidelines can't protect certain homes from having their drinking water contaminated. A number of factors can contribute to this kind of contamination, from the quality of well water, to local factors directly on one's property. One such contaminant that can prove deadly is drinking water infiltration by radon in NH.
Radon itself is a naturally occurring byproduct produced by the breaking down of uranium located in the ground at varying levels. When one thinks of uranium, they often pictures glowing green rods in a nuclear power plant. However, in many cases, uranium in trace amounts can be all around us. It's this kind of uranium that can produce concentrations of radon that can be deadly to humans.
Often, when people picture radon in NH, they picture the threat the odorless, tasteless, invisible gas can produce when it accumulates in a basement. Many homes are often equipped with smoke alarms and radon detectors, and so people feel that this alone will keep them safe from radon. However, radon can also seep into ground and well water, contaminating your water, and further infiltrating your home through your indoor plumbing. As radon is released by the water you run in your shower or from you kitchen sink, it escapes into the air in your home. If inhaled, radon can lead to long term health defects, including lung cancer.
As you can see, dealing with radon in NH can be a serious concern for homeowners. When buying or selling a home, it always pays to have the water tested and, if needed, installing the equipment necessary to deal with this problem.
Don't risk your health to an undiagnosed radon issue with your drinking water. Get in touch with the professional technicians at the water store today.
Call us at (603) 899-6680.