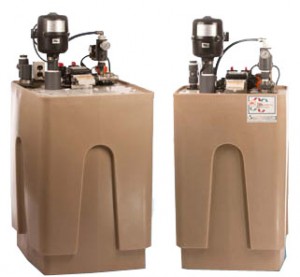 Being a local business that conducts radon testing in NH regularly in 1988, we have had our fair share of conversations with our customers about the misconceptions surrounding this toxic gas. When it comes to the health of homeowners, we want to debunk these myths and inform of the implications radon can have on you and your family.
My home is more likely to have radon because I have many exposed rocks on my property/my neighbor had a high radon test. Radon varies from house to house, and rocks in the vicinity in your home does not determine or increase the chance of high radon test results. The only way to know for sure is by testing your home.
I tested for radon a few years ago and it came back negative, I don't need to test again. Radon levels can fluctuate daily because decay can happen at different times, and it is important to remember to test for radon when your home is inspected.
Radon isn't found in newer homes. Just as radon levels can vary from home to home, it does not discriminate against the kinds of homes it happens in. Depending on the soil composition and time of year can effect radon levels in your home.
A house being closed up effects radon levels. Because long-term radon tests are done over a series of days, radon levels fluctuate, and air does escape closed homes, having a house "closed" up makes little difference
A radon problem is very expensive to fix. Radon problems are fixed by a variety of homeowners annually and are often easy fixes. Spending a little extra money now could save you and your family health complications down the road.
Whether you are faced with high radon levels that are airborne, in your water system, or both, The Water Store is here to assist in every step of the way. From testing to mitigation to removal, we are your full service provider for residential, commercial, and industrial purification systems.
If radon levels are a concern in your home, give us a call today at (603) 899-6680.